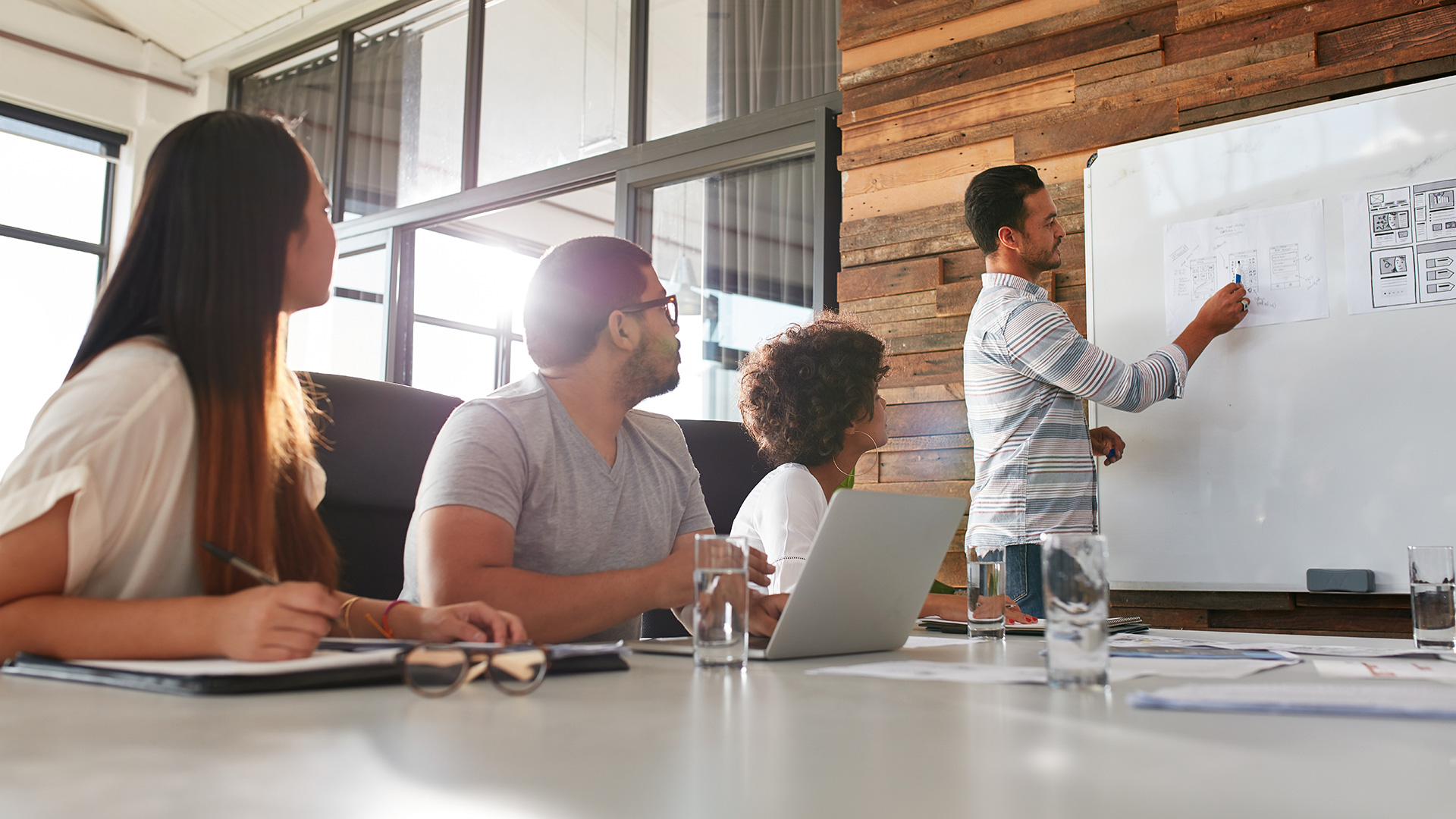 Group training is designed to focus on relevant professional language and skills for the workplace. We create a unique set of materials for each course, which is a combination of our standard materials, appropriate job-specific lessons and those we write specially for your company.
Who should join?
Professionals who want to polish their language skills and increase their visibility at work.
Tailored approach
Small group classes, carefully structured lessons at your level and flexible timetables help us to meet your needs and help you learn faster.
Inspiring content
Course participants will examine and discuss sector-specific topics as well as conducting and getting feedback on key skills activities such as:
taking part in meetings
telephone calls
teleconferencing and videoconferencing
negotiating
presentations